One day workshops
NEW WORKSHOP ANNOUNCEMENT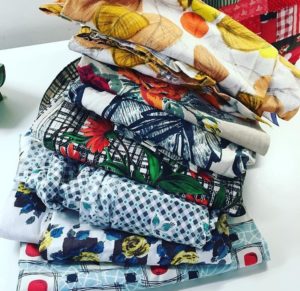 If you are baffled bybarkcloth or confused by crepe, perplexed by pique or worried by wool choices, this is the session for you.  A fun 2 1/2 hour session learning about different types of fabric and what sort of garments to use them for.  You will be given a range of fabric samples to refer to as well as lovely refreshments.  Places are limited so book now to avoid disappointment.
Attend either the morning or evening session on Wednesday, 19th July 2017
Morning 10 am to 12.30 pm  
---
Evening 7 pm to 9.30 pm
The session includes refreshments and fabric samples for you to take home.  Places are limited.
£25.00 per place.  Sorry, the evening session is now sold out xxx
_____________________________________________________
NEW DATE; Friday, 22nd September, 7 pm to 9.30 pm
Evening 7 pm to 9.30 pm
---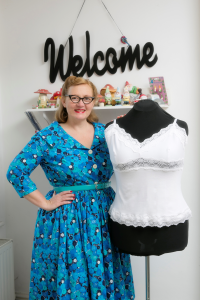 Camisole One Day workshop – learn to work with jersey, elastic and lingerie lace and findings on this one day workshop.  Have a take home pattern and walk away with a camisole top to fit you. All inclusive day just turn up with a sprinkling of enthusiasm and a packed lunch!  £60.00
Saturday, 14th October 2017
_____________________________________________________
Knickers!
A one day workshop where you will make two pairs of knickers.  One pair using jersey fabric and one pair using woven fabric.  You will also have a take home pattern for both pairs and learn to apply lingerie elastic.   This is suitable for all levels if you can use a sewing machine.  All inclusive workshops – 2 pairs of pants per person and lovely refreshments and costs £60.00 per person.
Saturday, 4th November, 10 am to 3.30 pm
---
ZIP WORKSHOP
Saturday, 8th July 2107.  A one day workshop  for those able to use a sewing machine.  The session covers closed end and concealed zip insertion with a variety of finishing techniques.  The course starts at 10.00 am to 3.30 pm with all resources included.   £60.00.
—————————————————————————————————————————————–
PJ or boxers shorts – a one day workshop making either a pair of boxer shorts or pj bottoms with a pattern cut for you!  10 am to 4 pm, pattern included £60.00 Saturday 16th September 2017.
—————————————————————————————————————————————–
Christmas stocking day – make a personalised Christmas stocking using both machine and hand sewing techniques.  Suitable for beginner sewers who can use a sewing machine.  Resources included in the price £60.00.  18th Nov 2017 10.00 am to 3.30 pm.
—————————————————————————————————————————————–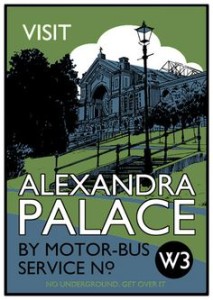 SCHOOL TRIP – ALEXANDRA PALACE, KNITTING AND STITCHING SHOW, SUNDAY 15TH OCTOBER 2017
Join us once more for this popular and fun day out to London's biggest craft show.  Enjoy the host of specialist retailers, exhibitions and workshops.  Leaving Felixstowe direct at 8 am and leaving the show at 4 pm take the hassle out of visiting by enjoying a fun coach trip with complimentary sweetie bags and a few Felixstowe Sewing School surprises!  Ticket includes entry and travel £30.00
Knitting and Stitching show school trip 
SHORT 1/2 DAY WORKSHOPS
Make friends with your overlocker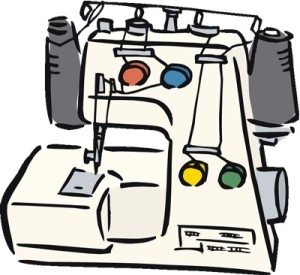 Join us for a half day workshop and make friends with your overlocker.  Led by Mr Tim, our resident, qualified, sewing machine technician. Learn to thread and adjust your overlocker from scratch, go through common tension and usage issues and experiment with settings for a variety of fabrics. This is a 3 hour session, including light refreshments. Bring your own overlocker as long as it is in good working order as this course is focused on machine settings as opposed to repairs or book in to use a school machine. Limited to 5 places. £50.00.
———————————————————————————————————————————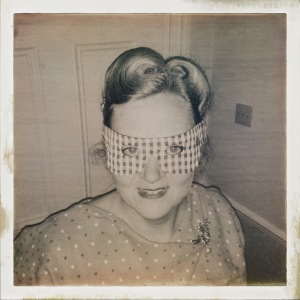 The masked crafter!
Mystery crafty evenings. Turn up ready to make something fantastic and enjoy the hospitality and expertise offered at Felixstowe Sewing School!  All resources included in the session as well as a lovely beverage  and slice of something delicious.  Sessions from 7.00 to 9.00 pm.  Each session only £15.00.
Friday, 15th September 
Friday, 13th October 
Friday, 17th November 
Friday, 15th December 
———————————————————————————————————————————-
MAKE FRIENDS WITH YOUR SEWING MACHINE  – for those with new machines or complete beginners.  Build confidence in threading and changing stitches, overcome common 'newbie' problems, learn to sew accurate seam allowances and neat lines, £25.00 all inclusive.
Sat 30th September 2017 10 – 12.30 pm 
—————————————————————————————————————————————–
PATTERN CUTTING CLASSES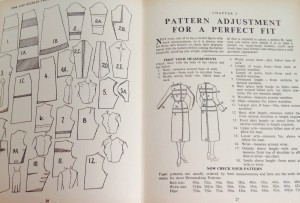 INTRODUCTION TO PATTERN CUTTING A 6 week course demystifying pattern cutting.  Produce an upper body and skirt block to fit you and start to develop your skill in modifying patterns and producing a toile.  I will provide the resources, a lovely atmosphere, tuition, tea/coffee and home made cake.  Each session is 2 hours long.  This course is suitable for those with some dressmaking experience as homework will include sewing up toiles made from patterns created during the lessons.  £100.00 including all resources.
Wednesday, 22nd February, 7.30 to 9.30 pm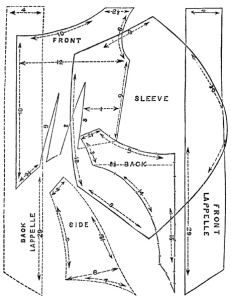 PATTERN CUTTING + A 6 week course for those who have basic skirt and bodice blocks, learn how to convert these to a shift dress as well as producing skirt variations (pencil, A line, yolked and wrap around) .  This course is suitable for those who have completed an introduction to pattern cutting course.   The cost of the course is £100.00.
Wednesday, 26th April; 7.30 pm to 9.30 pm
Pattern cutting ++ intermediate 6 week course, 2 hours per week, suitable for those who have their own blocks and have completed the pattern cutting + course. Develop intermediate skills in using draping techniques and producing bodice patterns .£100.00.
Wednesday, 7th June 2017, 7.30 pm to 9.30 pm
DRESSMAKING Course  Welcome to Felixstowe Sewing School's 6 week dressmaking course.  Learn to use a commercial dressmaking pattern, how to cut out and make a garment.  Work on your own project at your own speed with plenty of support and advice.  Tea/coffee and homemade cakes included.
Monday Morning sessions
Monday, 11th Sept – 16th Oct 2017 £100.00  Sorry this one is now full xx
Monday, 30th Oct – 4th December 2017  
——————————————————————————————————————————–
Monday afternoon sessions
Monday afternoon, 1-3 pm, 11th September 2017, £100.00  Only one place available as of 5th July 2017
——————————————————————————————————————————-
Monday evening sessions
Monday evening, 7-9 pm, 11th September 2017 £100.00
——————————————————————————————————————————-
Tuesday evening sessions
Tuesday evening, 7 – 9 pm, 12th September 2017 £100.00
Tuesday evening, 7 – 9 pm, 31 October 2017 £100.00   
Christmas crafts  6 week course, 2 hours per week, suitable for all levels using hand and machine techniques, learn to make a range of festive decorative and gift items using both hand and machine sewing.  An all-inclusive course £120.00.
Monday, 30st October to 4th December 2017 1 – 3 pm
Monday, 30st October to 4th December 2017 7 – 9 pm
Sewing parties by arrangement  For up to 10 people with tea/coffee and homemade cake.  Parties can be organized to suit your requirements with either full day workshops or half day/evening sessions depending on what you would like to make. Hen's – make a knicker bag; make a garter for your big day OR big night out!! Baby shower – make a quilt for the little one – each person makes a block for the baby's cot quilt , make a charming Vintage toy (giraffe, sausage dog or elephant), make personalised bunting for the nursery. Teens/children's – pj's for your sleepover, kindle cover, tote bag, personalised cushion.
SOCIAL EVENING AND OPEN HOUSE – for those of you with UFO's (unfinished fabric objects) or those in need of a bit of social stitching this is the evening for you. Run on the second Friday of each month, 7.00 – 9.00 pm, tea/coffee and home-made cake provided. I am on hand for guidance/advice and the classroom is available for those wishing to use the machines/equipment, browse through the sewing library and have a restful time working on their patchwork, dressmaking or crafty fabric bits! £10.00
5th May 2017
9th June 2017
7th July 2017
8th September 2017
10th November 2017
8th December 2017